TennisPilot

Great Britain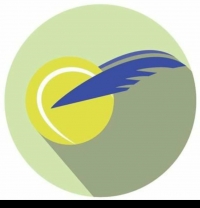 Member Since

December 12, 2016

About

We have been running a private tipping service since June 2016 with a 31% ROI over just under 1,000 bets by the end of the year. We charge £9.99 a month and offer a moneyback guarantee if we do not show profit over a 30 day period. Tips are emailed and then recorded in a spreadsheet which we use to analyze results. All results are available via our website.
Tip Summary: 0.00% (0/0) in last 3 months | 100.00% (1/1) in last year | 50.00% (1/2) all time
Earnings Summary: +$0.00 in last 3 months | +$995.00 in last year | +$945.00 all time
ROI Summary: +0.0% in last 3 months ($0.00 turnover) | +99.5% in last year ($1,000.00 turnover) | +90.0% all time ($1,050.00 turnover)
Contribute Your Insight and see full comments from others - All you need is to be
Registered
and
Logged in
- then simply click on the relevant Match, Player or Tournament and start sharing Your Insight!
0 (374) Aces

&nbsp

+$0

ROI:+0.0%

0%

0 (374) Aces

&nbsp

+$0

ROI:+0.0%

0%

0 (374) Aces

&nbsp

+$0

ROI:+0.0%

0%

0 (374) Aces

&nbsp

+$0

ROI:+0.0%

0%

Ace Summary: Received 344 in last year, 374 all time - Given 0 in last year, 0 all time

Date/Time
Giver
Reason
Amount

Date/Time
Receiver
Reason
Amount