stavkigrokBetAdvis1

Singapore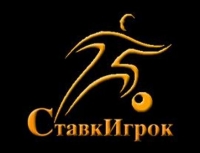 Member Since

June 23, 2014

About

Professional betting team offering paid picks. Analyzing the information is only the beginning and usually the easiest part of making future predictions. The main question is how to analyze the collected data to get best results. My Tennis is based on mathematical algorithms and theory of probability.
Tip Summary: 0.00% (0/0) in last 3 months | 33.33% (1/3) in last year | 61.29% (57/93) all time
Earnings Summary: +$0.00 in last 3 months | +$100.20 in last year | +$1,544.12 all time
ROI Summary: +0.0% in last 3 months ($0.00 turnover) | +98.2% in last year ($102.00 turnover) | +38.8% all time ($3,975.00 turnover)
Contribute Your Insight and see full comments from others - All you need is to be
Registered
and
Logged in
- then simply click on the relevant Match, Player or Tournament and start sharing Your Insight!
0 (34) Aces

&nbsp

+$0

ROI:+0.0%

0%

Ace Summary: Received 0 in last year, 34 all time - Given 0 in last year, 0 all time

Date/Time
Giver
Reason
Amount

Date/Time
Receiver
Reason
Amount